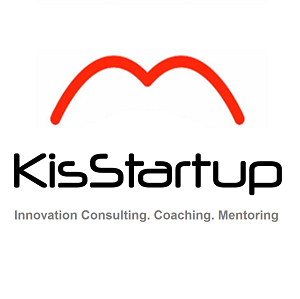 KisStartup was established in 2015 with the mission to accompany entrepreneurs and startups in enhancing their innovation capacity, to support them to innovate more effectively and bring more practical benefits to the community.
Our vision is to become a flourishing community of innovators, rooted in Vietnam and acting globally, that creates long lasting impact.
To realize our vision, we nurture the following values:
(1) Empathetic: Always starting a business, always empathize. We constanly nurture our entrepreneurial experience to have the deepest understanding of innovative people/organizations
(2) Trusted supporter: Always a good support partner for start-up projects, partners and customers
(3) Innovative: Continuously innovate to create new values
(4) Get it done: To us, simplicity is intelligence
(5) Learning: At KisStartup, no one is not learning something. 
(6) Challenge accepted: Setting up your own challenges is how our team matures
(7) Constantly curious:  Make us maintain motivation and excitement every day
(8) Transparency:  Make us always confident in our activities and values
We carry out our mission through a series of activities: 
Lean Startup for Startups: provide knowledge and tools to validate ideas and business model, complete business model, and market products.
Lean Startup for Enterprises: provide leaders with right mindset and tools to innovate, develop products/services/project in the spirit of Lean Startup.
Training of the trainers (ToT)
Training of Innovation Coach
Training of Ecosystem player >> View details
​We adopt Lean Startup – mindset and tools – to support startups in finding, identifying, discovering customer and working out a sustainable business model.
Duration: Coaching 1:1 once per week for 03 – 06 months (or by request) is advised. >> View details
SME Mentoring is our not-for-profit activity as a part of SME Mentoring 1on1, first introduced in 2011 in HCMC. SME Mentoring helps to get community members closer and establish a mentoring culture, making it our feature activity. In 2015, KisStartup Cofounder and Manager Nguyen Dang Tuan Minh becam Manager of SME Mentoring & Networking Hanoi.
Find out more about SME Mentoring 1:1 in Vietnam in general and HCMC, Hanoi in particular here: http://www.mentoring1on1.com >> View details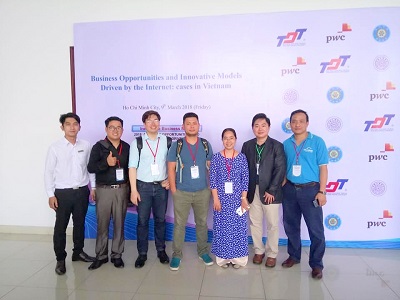 KisStartup conducts researches related to innovation and entrepreneurship that are practical and useful for businesses, investors, domestic and international support organizations, and other stakeholders. Our research helps enhance the efficiency of the decision-making process.
Learn more about our research capacity >> Click here
Learn more about our research team >> Click here
Learn more about our research case studies  >> Click here
Enabling innovative projects to validate their business models via innovative content development and management. >> View details
Knowledge-sharing Channels Development
Visit our LinkedIn: https://www.linkedin.com/company/kisstartupvietnam/
Visit our Youtube Channel at: https://kisstartup.com/en/youtube