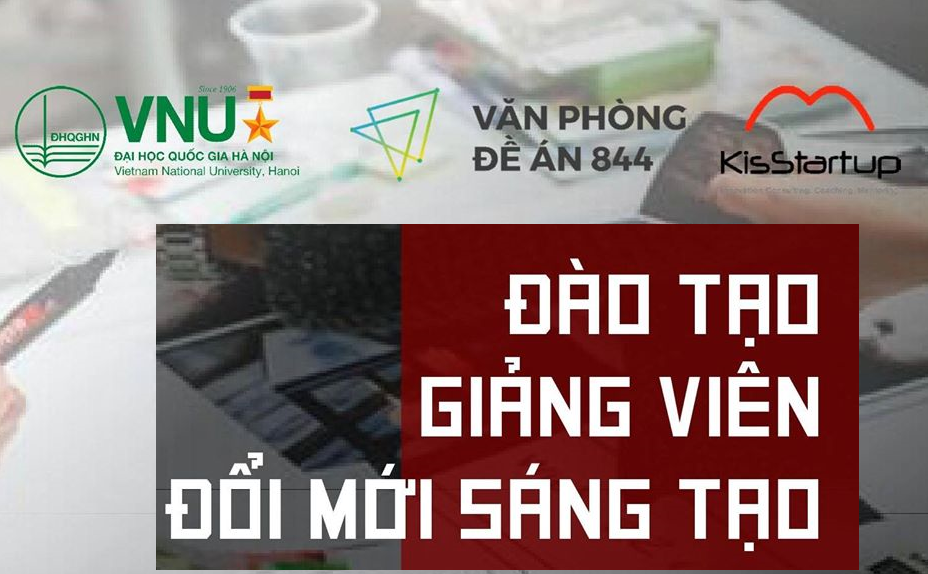 In 2018, KisStartup is the official partner of the National University of Hanoi to design and implement innovative training programs for five key subjects in the start-up ecology of the National University. Hanoi: Lecturers (Basic and Advanced Classes) to help faculty integrate innovative knowledge into their curriculum and teaching methodology; Supporting staff for innovative start-up projects; Innovative students and projects (Basic & Advanced level).
Accordingly, VNU Hanoi organizes training programs with funding support from the Government's 844 project on supporting startup ecosystem; KisStartup is responsible for designing content and coordinating with VNU to organize classes for lecturers, staff and students in the university. The experts partcipating in training in the program are the graduates of the TOT1 program - Innovative Partners in Vietnam of Finland (see here)
This is also KisStartup's only Training of the Trainers program that will be launched in 2018 with the intent of contributing to the formation of innovation and entrepreneurship trainers in the start-up ecosystem.
Details can be found at VNU website or at
- TRAINING COURSES FOR TRAINERS (BASIC)
- TRAINING COURSES FOR STUDENTS (BASIC LEVEL)
- TRAINING COURSE FOR TRAINERS (ADVANCED)
- TRAINING COURSE FOR STUDENTS (ADVANCED) 
- TRAINING PROGRAM FOR SUPPORT STAFF FOR STARTUPS IN UNIVERSITY