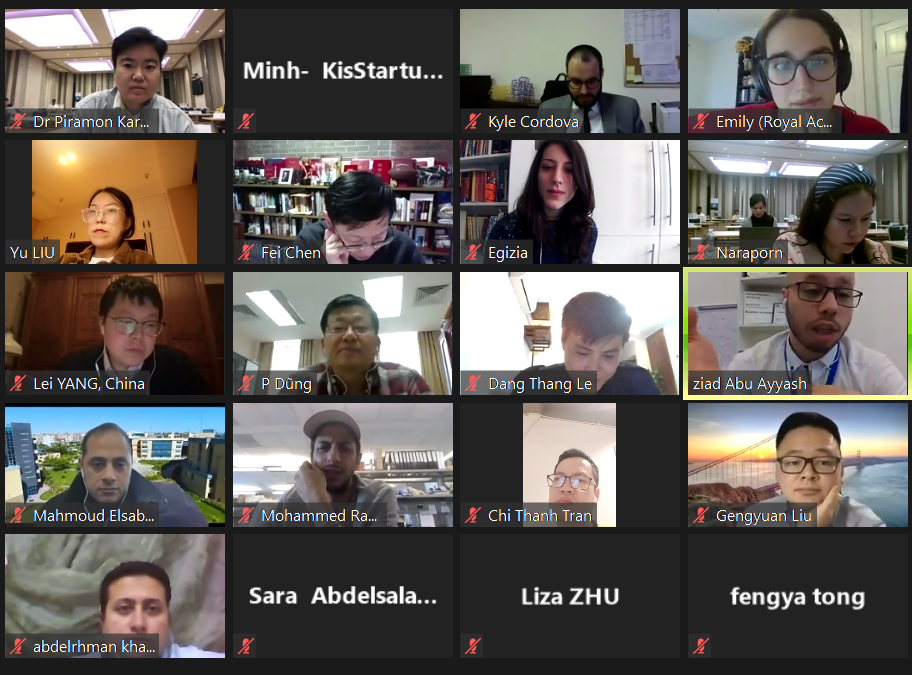 From February 1, 2021 to the end of 2021, the representative of KisStartup, Ms. Nguyen Dang Tuan Minh, will participate in the program "NEWTON FUND'S LEADERS IN INNOVATION FELLOWSHIPS PROGRAMME " (LIF) in Vietnam, which has supported the above 70 researchers in their path to bringing research products from the laboratory to the market.
The LIF7 program is co-implemented by the Vietnam Academy of Science and Technology (VAST) with the Royal British Academy of Technology. LIF6 includes training on research commercialization, experience sharing and networking activities in Vietnam, and a 2-week training course from March 9-20, 2020 in the UK.
The program consists of three components: Capacity Building, Research and Transfer. In Vietnam, the British Council is currently working with Vietnamese government funding agencies and organizations to implement the Capacity Building component to facilitate international cooperation and professional development. individuals and research organizations in Vietnam's development priority fields such as:
Health and life sciences
Agriculture
Environment and energy
Future city
Digital technology, innovation and creativity
Within the framework of the program, KisStartup targets accompanying and developing a program to support capacity building and commercialization of products and services from research results of researchers from institutes and schools. Hoping to develop the first version of the Vietnam Commercialization Acceleration Program in 2021, we believe that the KisStartup representative participating in the program will help us gain the necessary skills, experience and network. to contribute more effectively to the Vietnamese startup ecosystem, especially the commercialization of research results from institutes and schools.
Source: https://www.britishcouncil.vn/cac-chuong-trinh/giao-duc/khoa-hoc-doi-moi...